From time to time, Blue Sky Net undertakes research in areas of interest relating to Broadband usage or other areas of technology, education or economic development. The research undertaken through studies is of interest to a number of user groups. Feel free to browse through these past projects and check back for new research.
---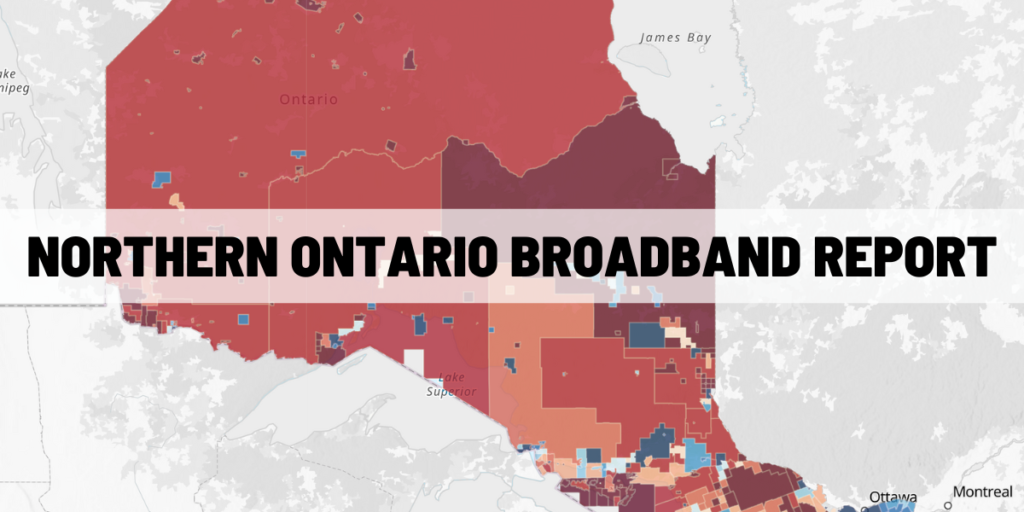 Northern Ontario Broadband Report
Released - 2023
Blue Sky Net released the 2023 Northern Ontario Broadband Report. This report provides a snapshot of the status of broadband access throughout Northern Ontario.
Read the full report by clicking this link.
---

THE SPEED OF NORTHERN ONTARIO BROADBAND REPORT
Released: 2020
From late 2015 there have been just over 4,500 speed tests completed that can be verified and 4,330 within Northern Ontario. To date, connectednorth.ca has used the Speedofme platform with the test server located at a key interconnection point in Sudbury. The Speedofme platform was selected for several reasons, including because it was built with HTML5 the test looked similar and performed the same, across all browsers and devices. Speedofme also uses a testing methodology that does not overwhelm limited connections, making the test as fast for someone connecting with .5 Mbps as it does for someone connecting at 50 Mbps. With every speed test there are limitations, however due to the high number of test results received from connectednorth.ca, the test results provide useful insight into averages of upload and download speeds for those in Northern Ontario.