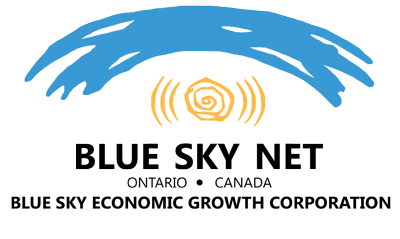 Blue Sky Net's beginnings.
Incorporated in 2002, Blue Sky Economic Growth Corporation (BSEGC) was initially a sector driven economic development organization. Based on work plans developed by industry leaders in a number of economic pillars such as agriculture, mining, tourism, forestry etc., BSEGC Board members felt that approach was too vast to truly make a difference in economic development.   In 2005, the Board of Directors passed a resolution that the mandate of the corporation would shift to technology development, because it became apparent that in order to succeed on a global playing field, all sectors needed the ability to connect their business and vision to the rest of the world through high speed access to the Internet, and also for social, education and health well being initiatives. Thus, Blue Sky Net became the lead initiative for the corporation.
Going back even further, in November 1998 the Mayors of North Bay, Sault Ste. Marie, Sudbury, Thunder Bay and Timmins met with the Ministry of Northern Development and Mines and interested regional telecommunications suppliers to determine how to facilitate the delivery of economical broadband to all communities in Northern Ontario. It was determined that telecommunications suppliers would require capital subsidies to build sustainable business cases for the deployment of Broadband infrastructure in the North. It was also determined that there needed to be regionally based technology development organizations who would gather technology requirements from the hundreds of communities in northern Ontario and act on their behalf to negotiate with technology providers, and the provincial and federal governments, to ensure that sustainable Broadband networks were constructed throughout the North.
Since the fall of 1998 significant progress has been made due to substantial Provincial and Federal government investments, which have assisted various private sector technology providers with Broadband deployment.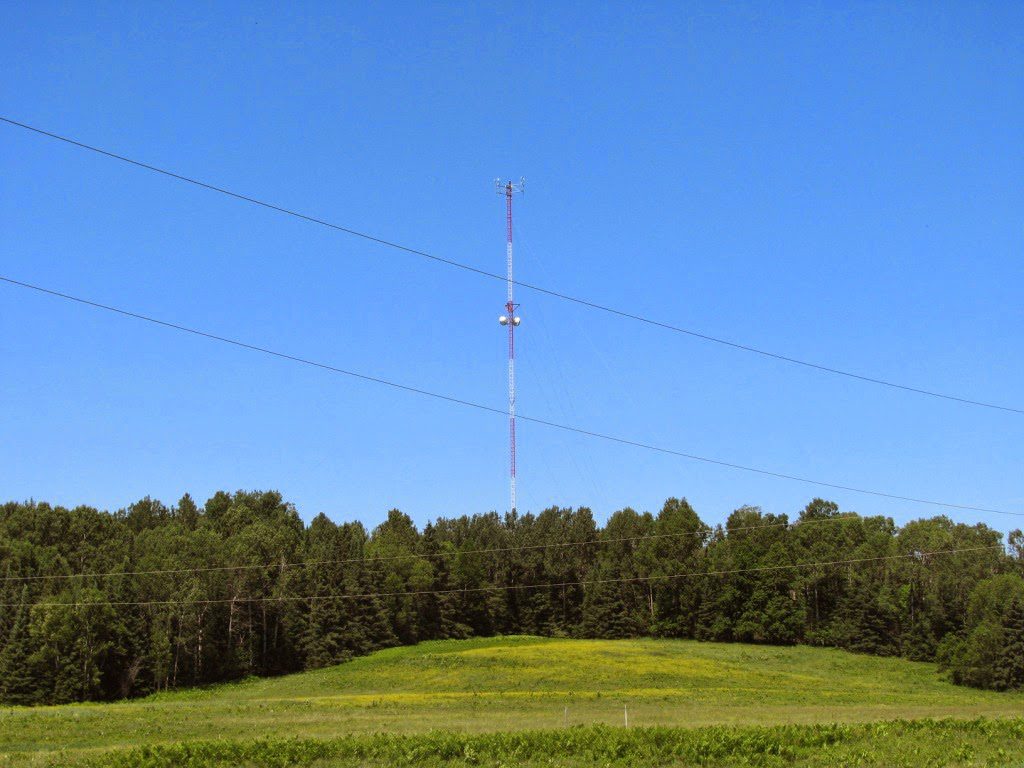 In April 2005 FedNor announced the availability of an additional $10 million in capital subsidies for Broadband deployment in Northern Ontario and in September 2005 selected four Regional Technology Development organizations to deliver their program: Knet, based in Sioux Lookout; NeoNet, based in Timmins; Muskoka Community Network, based in Huntsville; and Blue Sky Net, based in North Bay. Today, there are an additional two ICTN's, with the NW Innovation Centre and The Sault Innovation Centre, both providing service to infill Broadband Connectivity.
Blue Sky Net recent history and moving forward.
Blue Sky Net projects have facilitated deployment of Broadband technologies to over 150 communities in the districts of Nipissing, Parry Sound, Sudbury East and the township of Muskoka Lakes. Phase 2 of BAIMAP is a pan-northern project which was developed on a GIS platform and identifies areas that are un-served or where service is less than the 5 megabits per second download standard as adopted by the CRTC at the time – The recent CRTC standard now being 50 megabits per second download.
As part of Phase 2 we developed a public portal which allows for public access to certain layers of the GIS which help determine services available for new land development, those looking to re-locate to the North and for business developments purposes for ISP's looking to expand their services to Northern Ontario.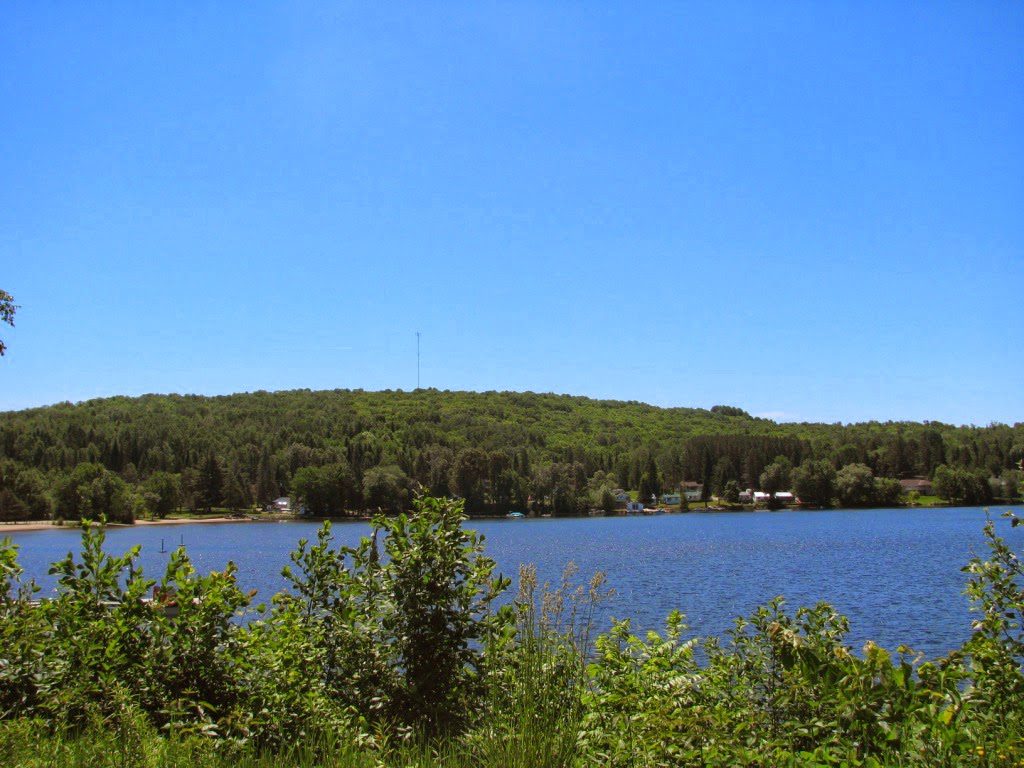 Blue Sky Net (BSN) offers its full suite of ICT services in the Nipissing District, Sudbury East, Manitoulin Island Districts and points in between. With regards to the Almaguin Highlands region in the District of Parry Sound, BSN offers its full suite of ICT services as far south as Burks Falls. For the geographic area between Burks Falls and Novar, Blue Sky Net offers selected services such as support for ICT projects that are more regional in scope such as municipal GIS initiatives and regional broadband deployment projects.
The primary functions of BSN are to facilitate enhancement of broadband access to unserved/underserved areas, develop and implement ICT applications and to offer training, education and awareness of technologies to surrounding communities.