Blue Sky Net Notices:
Blue Sky Net is dedicated to public safety and in support of limiting the potential spread of COVID-19 in our community, Blue Sky Net staff will be working from home as of March 17, 2020.
Although our office location is closed, we will still be operating normally from 8:30 AM - 4:30 PM, Monday - Friday. Each staff member will continue working hard and will be available via phone and email contact.
Full contact information is available online on our website and can be found on our 'contact' page.
Contact
WHAT WE DO
Blue Sky Net provides assistance and services for the Northeastern Ontario region. From assisting municipalities with GIS systems and archival projects to mapping out broadband services to the property level within our region.
Our focus at Blue Sky Net is to facilitate network expansion by helping to bring all levels of government together with one strategic goal and that is to resolve the ever-growing need for Broadband in your community so that we can all be on that level playing field to grow our communities.
LEARN MORE
Blue Sky Net has a three part approach to improving access to technology for business and residential consumers.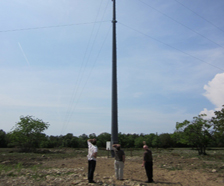 In general, Northern Ontario presents some unique challenges when it comes to delivering technology services to your home or business (High Speed Internet, Cellular telephone service, etc.) Blue Sky Net brings together service providers, potential customers, and government programs to understand why these services aren't available, and to develop a strategy to overcome these service gaps.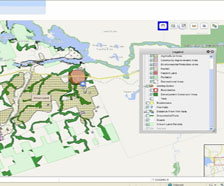 The World Wide Web offers access to information from every corner of the globe. Blue Sky Net is concerned about improving information and tools that will benefit Northerners specifically. We work with stakeholders to develop common, beneficial applications that utilize ICT and provide a real benefit in the lives of those who use it.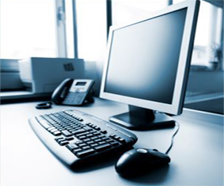 Often times the term "digital divide" is used to describe the unequal access by some members of society to ICT, and the unequal acquisition of related skills. Blue Sky Net feels that acquiring skills in ICT is just as crucial as access to them. After all, there is no use owning a hammer if you don't know how to drive a nail!
Take our High Speed Internet Access Survey
Help us improve access to high speed internet
TAKE THE SURVEY