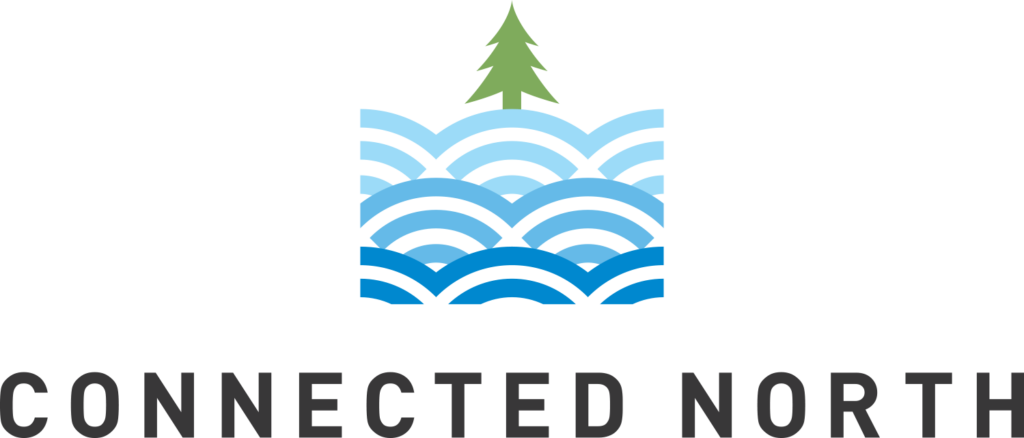 Over the last seven years, Blue Sky Net in concert with other federally funded Information Communication Technology development organisations (ICTN's) and Internet Service providers(ISP's) have collected coverage and speed information to map all of the Broadband (Internet) service availability in Northern Ontario.
This information has been developed into this public portal to present a clear picture of service availability directly to consumers at the property/address level. This is important for businesses investigating service options, residents looking for providers or availability in their current or new home or vacationers interested in connectivity in the area during short term stays. This site will be of use to ISP's for understanding where new business opportunities exist for their company.
The primary functions of Blue Sky Net and other ICTN's as a FedNor funded agency are to enhance broadband access to unserved/underserved areas, develop and implement ICT applications and to offer training, education and awareness of technologies to surrounding communities.
This website is a chance to not only seek information about Broadband coverage in your area, but to share your experiences, learn more about technology and to help provide information that will ultimately serve to expand service in your area.
ConnectedNorth is dedicated to providing clear and accurate information about broadband and other telecommunication service availability to you. We're also interested in hearing your stories about how connectivity or lack of connectivity has changed your life. These stories, and other information you provide us will be used to bring better and more affordable connections all across the North.
---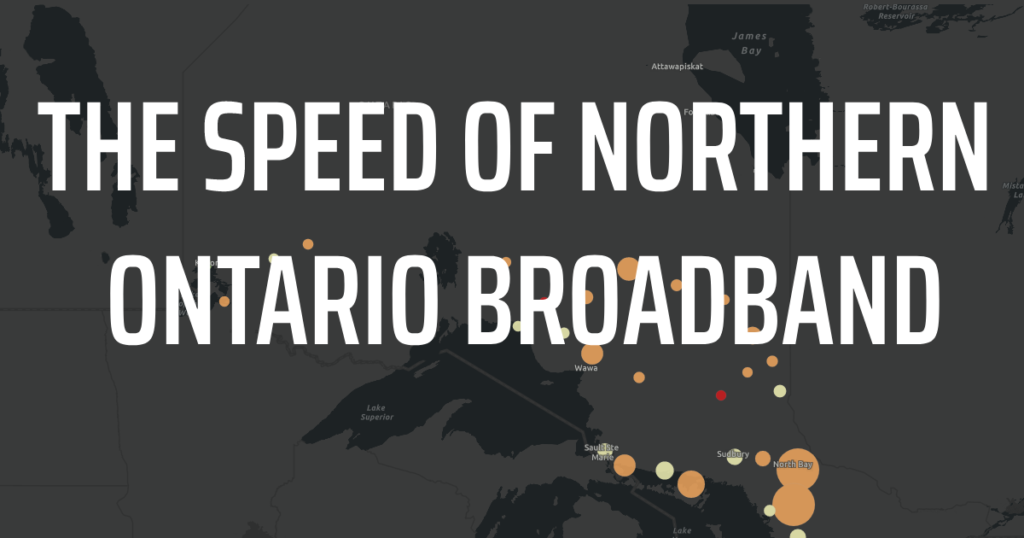 THE SPEED OF NORTHERN ONTARIO BROADBAND REPORT
From late 2015 there have been just over 4,500 speed tests completed that can be verified and 4,330 within Northern Ontario. To date, connectednorth.ca has used the Speedofme platform with the test server located at a key interconnection point in Sudbury. The Speedofme platform was selected for several reasons, including because it was built with HTML5 the test looked similar and performed the same, across all browsers and devices. Speedofme also uses a testing methodology that does not overwhelm limited connections, making the test as fast for someone connecting with .5 Mbps as it does for someone connecting at 50 Mbps. With every speed test there are limitations, however due to the high number of test results received from connectednorth.ca, the test results provide useful insight into averages of upload and download speeds for those in Northern Ontario.
Read the full speed test report by clicking here.
---
BUSINESS OWNERS AND RESIDENTS
BROADBAND EDUCATION
Technology offers vast solutions to everyday functions. It can be complicated and connectednorth.ca will provide elements within this website that will cut through the various technology terms and functions.
CONNECTEDNORTH.CA SPEED TEST
Connectednorth.ca provides a responsive online speed test tool which can be used on any kind of device without needing to download additional applications.
Not only will conducting the connectednorth.ca speed test provide you with real time results about your internet connection's performance, it also provides us with the valuable metrics too. Test results will be used to share with service providers, funding agencies and other stakeholders interested in improving the digital landscape in Northern Ontario.
You can take the connectednorth.ca speed test here.
BROADBAND AVAILABILITY
Whether you are a current or a prospective resident of Northern Ontario, you can use the connectednorth.ca address lookup tool to find out about what broadband infrastructure is accessible to your location.
Broadband address lookup tool.
Please contact your local ICTN or connectednorth.ca for additional information about broadband in your region.
---
COMMUNITIES, ORGANIZATIONS, ECONOMIC DEVELOPERS AND EDUCATIONAL INSTITUTIONS
BROADBAND ADVOCACY AND DATA COLLECTION CAMPAIGNS
If you are a community, community stakeholder, economic developer, or educational institution seeking to advocate for better broadband and require assistance in the form of informational resources or assistance in forming a data collection campaign, connectednorth.ca can help!
Contact your local ICTN or connectednorth.ca to learn more about potential collaboration opportunities.
LEARN MORE ABOUT THE BROADBAND INFRASTRUCTURE IN YOUR REGION
The project known as Broadband and Associated Infrastructure Analysis Project (BAIMAP) has identified gaps in existing service areas, the bandwidths available in serviced areas and also clusters of demand for the service in these under and un-served areas. This has been done by mapping and analysing the existing bandwidth capacity or gaps in all areas, and by mapping demand based on population data and 'self-identified' customers on a Geographic Information System (GIS).
Connectednorth.ca is able to provide detailed community broadband maps. The maps combine population and dwelling statistics with known broadband coverage. These maps can be viewed as high resolution jpegs or can be viewed as an interactive map by clicking the link while hovering over the thumbnail.